Embedded Systems Hardware
DELOPT specializes in development of complex embedded systems in Defence, Aerospace, Electro-Optics, Industrial (IOT) and commercial electronics systems. Embedded system design involves associated analog systems designs for Electro-Optic systems, Servo Control Systems, On-Board Computers, high end on-board instrumentation systems and Data Acquisition Systems. You have an excellent opportunities to work with High Speed Design with Memory Processor Interfaces, cPCI, VME Standards, industry standard interfaces like Ethernet, I2C, SPI, CAN, 1553B, ARINC429 and other interfaces. You get opportunities to work with Analog Devices Series Processors BF609, ADSP series, Power PC, Cortex M Series and A Series Processors.
Embedded Systems Software
DELOPT specializes in the embedded software development for all the embedded hardware systems. You have great opportunities to work with state of art embedded software systems for niche applications involving real-time applications. You will get opportunities to use Digital Video Interfaces, develop BSP/Device Drivers for Embedded systems, Flash Memory/DRAM interfaces. You will have opportunities to develop embedded applications using industry standard protocols like RS422, I2C, SPI, CAN, MQTT, 1553B, Data Modem waveforms, ARINC and video protocols. You will also have opportunities to develop system models using Matlab/Simulink.
FPGA Design and Development
We have great opportunities to develop FPGA HDL Design in various series of FPGAs from Xilinx like Virtex-Pro, Spartan-6 and Kintex-7. You would be using the development platform like Xilinx ISE, VIVADO and verification and simulation tools. You get opportunities to work with various IP Cores implementing Memory (DDR), FIFO, SPI/I2C, 1553B, Ethernet and other Industry standard Protocols.
Mechanical Design Engineering
DELOPT builds world class products, systems and sub-systems for our customers and end-users of Defence & Aerospace, Industrial Automation, and commercial segments, which involve precision mechanical systems. You will have great opportunities to work through complete PLM of precision mechanical systems where you work on design, prototyping, evaluation & Integration. Also, you will have a fantastic opportunity to work on NPD involving Machined, Sheet Metal and Plastics components complying with IP65/IP67 and stringent harsh environment standards like JSS55555. You would be utilizing core concepts of DFM, DFMEA, Tolerance Stack-up and Structural Analysis. You would be using the latest design tools like Solid Works, Creo and other drafting tools.
DELOPT develops world class IOT solutions for customers from segments of Industrial Automation, Retail Technology, Smart Infrastructure, Public Safety and Mobility Segments. You will get plethora of opportunities to work with various IOT Sensors, IOT Protocols, Data Integration and IOT Solution architecture. You will also have tremendous opportunities to develop IOT applications in low –code-no-code platforms like PTC-Thingworx, traditional Full stack web application development and mobile applications.  There are plenty of opportunities to deploy server less IOT application in Cloud Platform as well as On-Prim applications. You will have opportunity to work closely with the industrial segment customers to develop real life solutions & use-cases by building Analytics into applications into IOT solutions.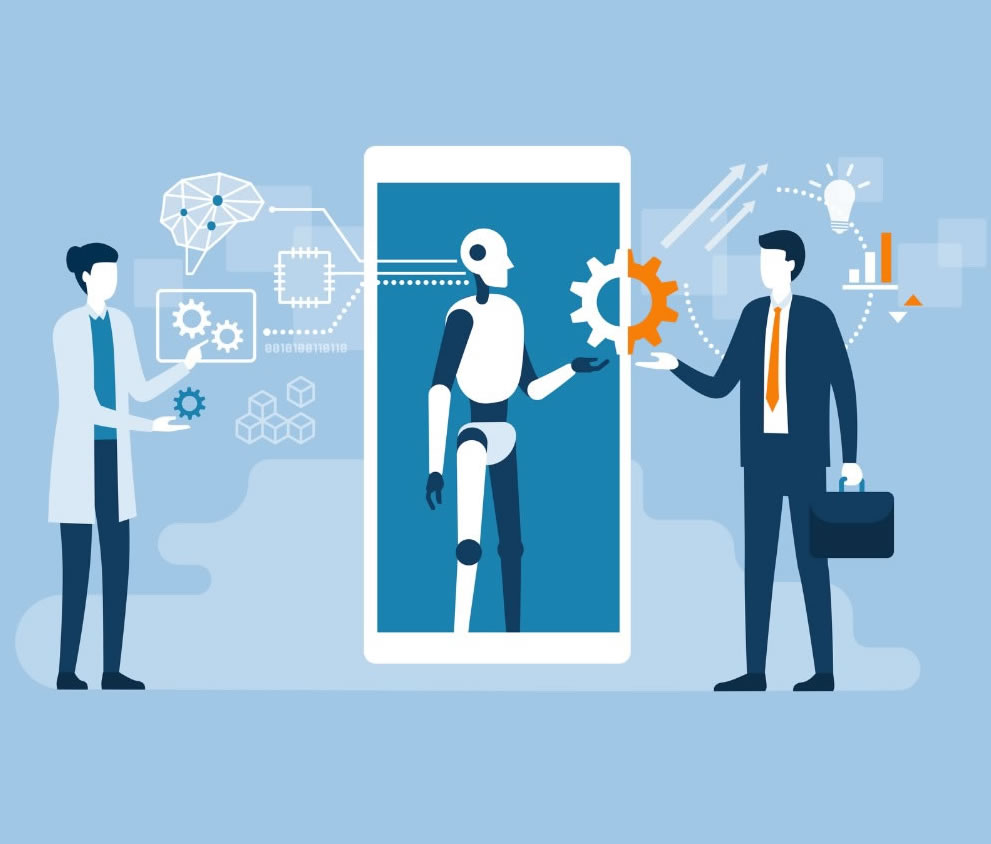 DELOPT is one of the leading providers of In-store Retail Data Analytics software (DELBI)for Retail stores & shopping malls bundled with various people counting solutions. DELOPT is expanding its portfolio of Data Analytics with AI/ML for applications of Industry 4.0 smart solutions, OT-IT integrations, smart city IOT applications. You get good opportunities to work with building data analytics and visualisation to Data Driven Decision solutions for various use-cases of customers across segments of Retail, Industrial Automation, Airport services, Smart Infrastructure and public safety. You will also have good opportunity to work with Video Analytics based system and build Data Analytics applications around it.
Full Stack / Low Code Application Development
DELOPT develops and deploys applications from Data Analytics, Data Visualization other specific applications in both full stack as well as in Low Code Framework. For low code framework huge opportunities exist in PTC-Thingworx to develop analytics software for Retail Applications, Smart City Applications and Industrial 4.0 IOT applications. For the full stack applications opportunities exist to develop web applications involving SQL databases, Core Java, .NET and HTML/CSS. Huge opportunities exist for development of cloud native applications using the above technologies.
DELOPT employs UI/UX principles in all domains of developing products and solutions for customers to provide world class Customer Experience (CX). If you are passionate about UI/UX in system design, Mechanical Product Design, Software Applications design and Software solutions for customer service and engagement, you have opportunities to contribute at DELOPT.   
Product Engineering Services
DELOPT focuses on niche products and solutions for the company providing Build To Print (BTP), Build To Specifications (BTS), Build To Requirements (BTR) for the customer. Also provides engineering services to the customers in obsolescence Management, Re-Engineering of the Products and Indigenization of systems/sub-systems of foreign origin. Opportunities exist for professionals who are keen to have flavour/experience in Re-Engineering in Electronics Hardware, Embedded Systems, Mechanical Design and Software Re-engineering.
DELOPT offers excellent  opportunities in Marketing of Defence & Aerospace. Huge opportunities are there with the professionals who are familiar with Defence & Aerospace products and with good knowledge of procurement procedures of Defence PSU and Ministry of Defence.  Opportunities also exist for the people in pre-sales and marketing in the domain of Retail solutions and all IOT segments.